Welcome to Fenwick Inn!
Everything you love about Fenwick Inn has been revamped in all of the best ways to make your stay in Ocean City, Maryland one you'll want to relive year after year!

Now with the indoor pool and hot tub, you'll find a pirate-themed splash pad, perfect for children of any age. All rooms have been fully renovated, making them the ideal place to relax after a long day on the beach only a block away! Experience the best views in Ocean City while dining at the all new Vista Rooftop Restaurant.

For those traveling with furry family members, we are still proud to be one of Ocean City's few pet-friendly hotels!*

*Limited availability. Please call to book a pet-friendly room.
Call 800-641-0011 to make a reservation or for more information!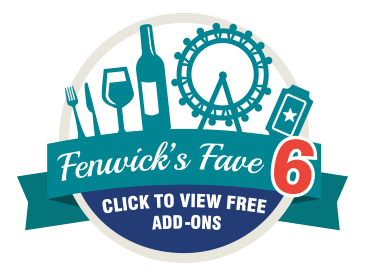 Book Direct Benefits
Free Parking
Best Rate Guarantee!
Free Welcome Bag!
Fenwick Faves - Your reservation qualifies you for 6 FREE Vacation Vouchers
Know what you're getting when you book direct - it's the safest and most reliable option!
Book direct with us and choose free/discounted specials from local area attractions and businesses.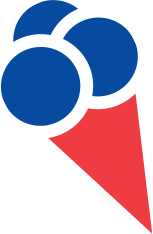 Calendar
From fireworks to free movies on the beach, there's always something happening in Ocean City!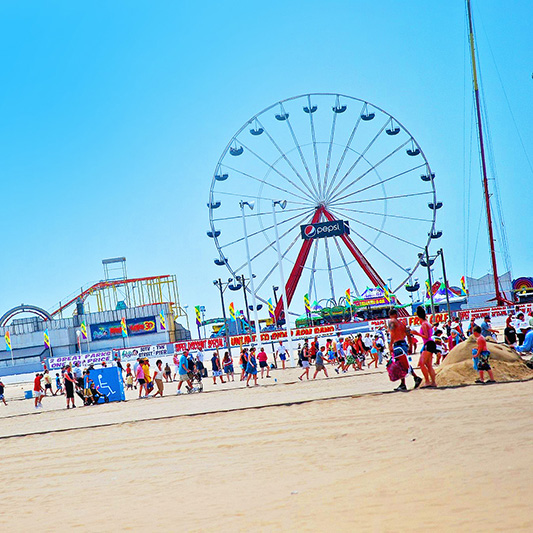 Things to Do
There's no end to what you can do in Ocean City! Tee off at one of 18 top-notch golf courses, fish in the "White Marlin Capital of the World," go paddle boarding, kayaking and surfing, or simply build sandcastles on the beach. Your trip to Ocean City isn't complete without hitting the Boardwalk. Run, walk, bike, or take a tram ride but don't miss the Boardwalk the Travel Channel calls "America's Best."
Best Friends Welcome Here!
It's a vacation for the whole family when you bring your furry friend along! The Fenwick Inn makes it easy. Upon check-in, we'll provide you with contact information for local veterinarians, animal hospitals, and pet supply stores, as well as a list of our favorite pet-friendly restaurants and directions to the Ocean City Dog Playground on 94th Street.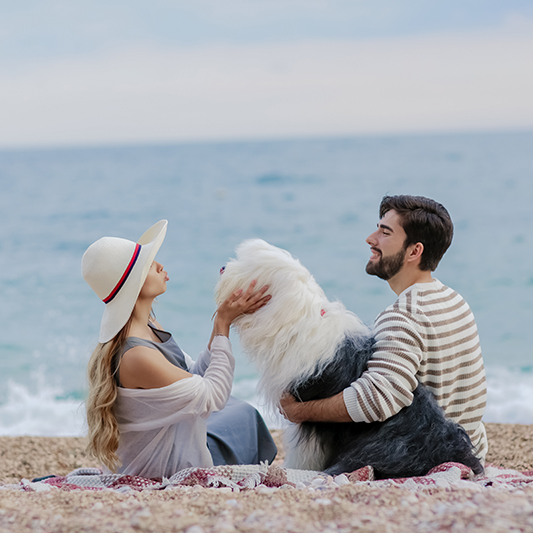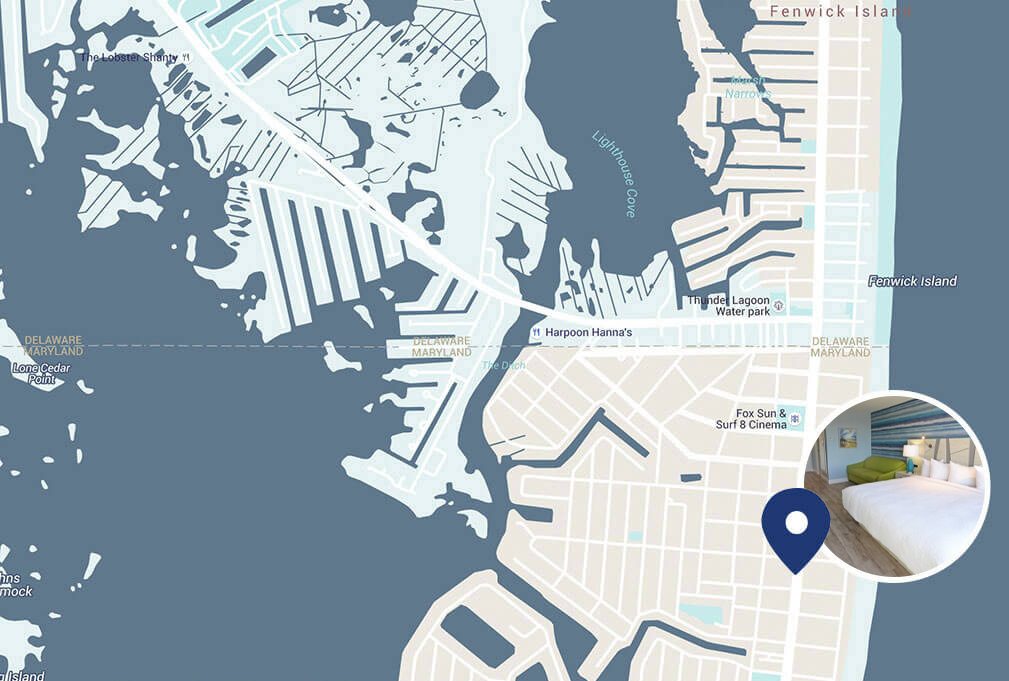 "Pet-Friendly"
I love that they accept dogs, and you can't tell that dogs have stayed there. The cleaning staff is on the job
"Best Hotel"
this was probably the best hotel I've stayed at. the room was so spacious, great bathroom nice area to hang out and not be in bed the view was amazing. pool hours were pretty long plus pool a great size and so was the hot tub. they even had an arcade, coffee bar and little snack and medicine area. everything was pretty amazing
"Clean and Convenient"
Property was clean and convenient. Not a far walk to the beach. There's a place outside the hotel for the dogs to use the bathroom. Staff is very friendly and helpful.
"Exceptionally Clean"
That the inn was exceptionally clean, everyone of the staff was friendly and helpful and the rooms were big enough for two big dogs.
"We welcomed as a family"
Staff are professional, responsible and respectful well trained people. Excellent customer service, front face of the hotel is well organized . Beyond expectations and friendly. Clean, easy to park , and convenient .
"Well Maintained"
The property was well maintained and our room was immaculately clean. We were able to have our dog for her first beach vacation and had a great time!
"Enjoyed the Facilities"
I enjoyed the facilities. The pool and workout room was great! Friendly staff that made coming to this hotel worth it! My room was spotless coming in and extremely comfortable with a great view! Highly recommend coming again!
"Plenty to Do"
Close to the beach and plenty of things to do, also close in the area movies ice skating and show golfing and variety of restaurants good parking. Even thou it was pet friendly I expected to see more pets but no issues with the pets there no barking or anything.
"Good Place to Stay"
Room was nice and clean staff was helpful.plenty of restaurants within walking distance! Beach was also walking distance! Awesome hotel one of the few that allows big dogs to stay! I have an American bully (big dog) when I went to check in they also gave me information on all the places near by that allowed pets so I didn't have to do any research on where I could and couldn't take my pet! Over all very satisfied with my stay!